Ramayana Trails is a special tour in Sri Lanka. Explore to a great civilization and history.
Duration
07 Nights - 08 Days
Price Includes

Accommodation sharing a double room with meals as per above Transport in a private vehicle with an English speaking chauffeur guide Daily supply of mineral water during excursions/sightseeing. ​
Train Tickets (On availability).
​
Meet and Greet at the Airport
​
Government Taxes (VAT & NBT) Price Excludes.
​
Extras of a personal nature such as liquor, tips, laundry etc.
​
Lunch and other meals not specified above Air tickets, Visa & Travel Insurance.
​
Services not included in "Price Includes" Notes Standard check-in time is 14:00 hrs. The standard check-out time is 12:00 hrs.
​
Every month we celebrate Poya Holiday which is the Full Moon day. On this day, no alcohol will be served or can be purchased. It is not a good day for shopping as most shops are closed.
​
The above-mentioned hotels will be confirmed on availability at the time of booking. In the event of unavailability of rooms, a suitable alternative will be suggested prior to confirmation.
​
The Travel Time & Distance mentioned are approximate time and distance from point A to B. This is not considering the en route stops, traffic & weather conditions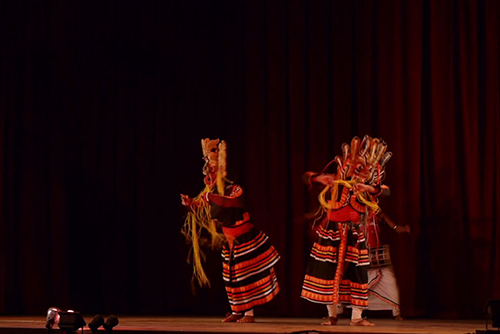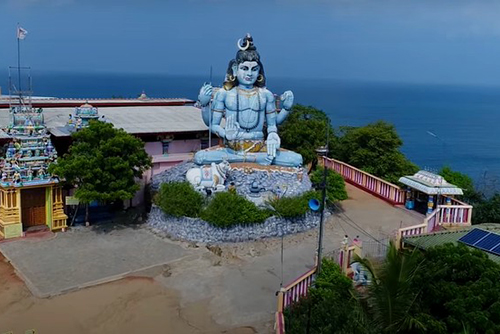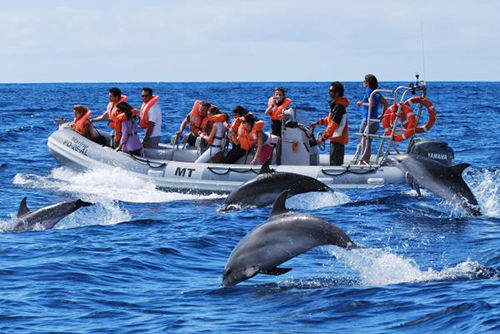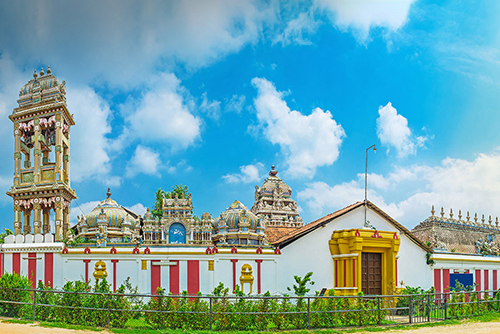 ​ On arrival at the Bandaranayke international Airport. Welcomed by our representatives. Next leave to Negombo and check in to Hotel. Brief relax and explore negombo city.

Evening a boat tour in Negombo lagoon.

Dinner and overnight stay at Hotel in Negombo

After breakfast leave to Chilaw and visit Muneeshwaram. Place where the King Rama prayed to Shiva after committing the worst crime named as Brahmahasti.

Next visit Manavari Temple.

Check in to hotel in the evening

Dinner and overnight stay at Hotel in Kalpitiya

KALPITIYA – WILPATTUWA - ANURADHAPAURA

Early morning boat tour and witness Dolphins around Kalpitiya area.

After Lunch leave Jeep safari at Wilpattuwa National park

Dinner and overnight stay at hotel in Anuradhapura

ANURADHAPAURA - TRINCOMALEE

After breakfast sightseeing tour in ancient city Anuradhapura, from the 4th century BC, it was the capital of Sri Lanka until the beginning of the 11th century AD.

After lunch leave to Trincomalee

Evening visit Thirukoneswaram Kovil

Dinner and overnight stay at Hotel in Trincomalee

First visit Dambulla Cave Temple.

Next Village tour and village lunch arrangement.

Evening visit Pidurangala rock.

Dinner and overnight stay at Hotel in Sigiriya

First visit Sigiriya Rock Fortress. Next leave to Kandy

Lunch will be at Spice garden venue with great experience.

Late evening Cultural Show by traditional Kandyan Dancers and Drummers including "Fire Walking"

Dinner and overnight stay at Hotel in Kandy

Leave to Nuwara Eliya. First visit Hanuman Temple

Tea factory and Tea Plantation. We will arrange lunch at Ramboda Falls

Evening visit to Seetha Amman Temple

Dinner and overnight stay at Hotel in Nuwara Eliya

Visit Haggala Botanical garden

Leave to Bentota

Beach stay and End of tour
Welcome to Sri Lanka Hotel: Goldi Sands

Lellama Fish Market & City Tour
Muthurajawela Boat Safari Hotel : Goldi Sands

NEGOMBO to SIGIRIYA - B/D

Dambulla Rock Cave Temple (UNESCO)
Wildlife of Minneriya NationalPark
Hotel : Sigiriya Jungles

Village Trek Sigiriya Rock Fortress (UNESCO)
Hotel : Amaya Lake

Pidurangala Monastry
Ancient City of Polonnaruwa (UNESCO)
Hotel : Amaya Lake

Spice Garden
Batik Factory
Temple of the Tooth & Traditional Dance Performance
Hotel : Cinnamon Citadel

Peradeniya Botanical Garden
Kandy City by Tuk Tuk (UNESCO)
03 Temples
Hotel : Cinnamon Citadel

KANDY to NUWARAELIYA - B/D

Train Journey through Tea
Country Ceylon Tea Experience
Hotel : Grand Hotel ​

NUWARA ELIYA to ELLA - B/D

Horton Plains
Ella Gap & Ravana Falls
Hotel : 98 Acres

Little Adams Peak
Wildlife of Yala National Park
Hotel : Cinnamon Wild ​

Stilt Fishing
Blow Hole
Galle Fort & its Fortifications (UNESCO)
Hotel : Amari Galle ​

Boat Safari in Madu River
Colombo City Tour
Depart Sri Lanka
Ramayana Tours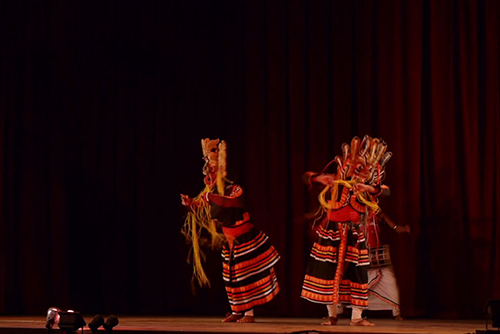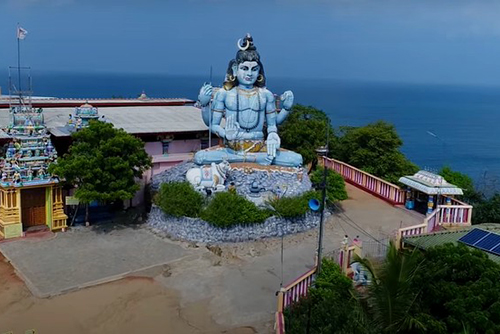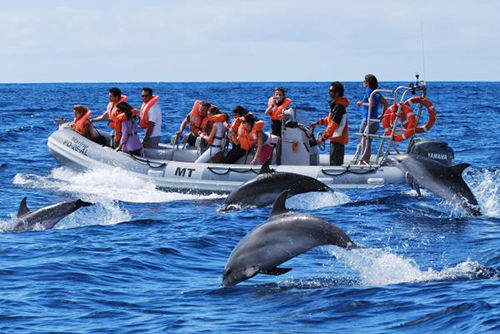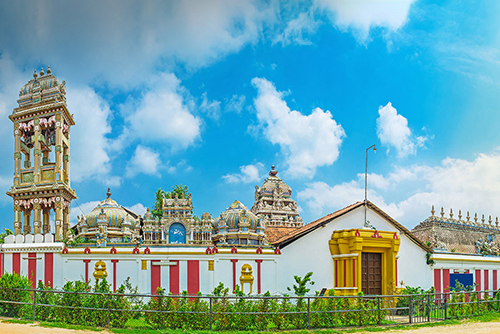 Ramayana Trails is a special tour in Sri Lanka. Explore to a great civilization and history.
Duration
07 Nights - 08 Days
Price Includes

Accommodation sharing a double room with meals as per above Transport in a private vehicle with an English speaking chauffeur guide Daily supply of mineral water during excursions/sightseeing. ​
Train Tickets (On availability).
​
Meet and Greet at the Airport
​
Government Taxes (VAT & NBT) Price Excludes.
​
Extras of a personal nature such as liquor, tips, laundry etc.
​
Lunch and other meals not specified above Air tickets, Visa & Travel Insurance.
​
Services not included in "Price Includes" Notes Standard check-in time is 14:00 hrs. The standard check-out time is 12:00 hrs.
​
Every month we celebrate Poya Holiday which is the Full Moon day. On this day, no alcohol will be served or can be purchased. It is not a good day for shopping as most shops are closed.
​
The above-mentioned hotels will be confirmed on availability at the time of booking. In the event of unavailability of rooms, a suitable alternative will be suggested prior to confirmation.
​
The Travel Time & Distance mentioned are approximate time and distance from point A to B. This is not considering the en route stops, traffic & weather conditions
Tour Timeline
​ On arrival at the Bandaranayke international Airport. Welcomed by our representatives. Next leave to Negombo and check in to Hotel. Brief relax and explore negombo city.

Evening a boat tour in Negombo lagoon.

Dinner and overnight stay at Hotel in Negombo

After breakfast leave to Chilaw and visit Muneeshwaram. Place where the King Rama prayed to Shiva after committing the worst crime named as Brahmahasti.

Next visit Manavari Temple.

Check in to hotel in the evening

Dinner and overnight stay at Hotel in Kalpitiya

KALPITIYA – WILPATTUWA - ANURADHAPAURA

Early morning boat tour and witness Dolphins around Kalpitiya area.

After Lunch leave Jeep safari at Wilpattuwa National park

Dinner and overnight stay at hotel in Anuradhapura

ANURADHAPAURA - TRINCOMALEE

After breakfast sightseeing tour in ancient city Anuradhapura, from the 4th century BC, it was the capital of Sri Lanka until the beginning of the 11th century AD.

After lunch leave to Trincomalee

Evening visit Thirukoneswaram Kovil

Dinner and overnight stay at Hotel in Trincomalee

First visit Dambulla Cave Temple.

Next Village tour and village lunch arrangement.

Evening visit Pidurangala rock.

Dinner and overnight stay at Hotel in Sigiriya

First visit Sigiriya Rock Fortress. Next leave to Kandy

Lunch will be at Spice garden venue with great experience.

Late evening Cultural Show by traditional Kandyan Dancers and Drummers including "Fire Walking"

Dinner and overnight stay at Hotel in Kandy

Leave to Nuwara Eliya. First visit Hanuman Temple

Tea factory and Tea Plantation. We will arrange lunch at Ramboda Falls

Evening visit to Seetha Amman Temple

Dinner and overnight stay at Hotel in Nuwara Eliya

Visit Haggala Botanical garden

Leave to Bentota

Beach stay and End of tour